Cabinets, cells & industrial




Chilling
When adding chilling technology, the products stay fresher. We postpone the fresh point and bring the freshest moment closer to the moment of consumption. Blast chilling also enables you to speed up production by enabling faster processing.
Keeping your products fresh,
by lowering the temperature quickly after production you can ensure a better taste.
Longer shelf life.
Bring the temperature of your products quickly below 20°C to ensure better hygiene.
Beneficial to a high production speed.
Chilling from 90°C to 3°C in 90 minutes prevents using unnecessary storage space.
Chilling solutions tailor made.
We can provide small & big solutions; KPCF & IBC.
Discover how you can maintain freshness and a longer shelf life
Longer shelf life
It's essential to cool down your product as soon as possible to extend the shelf life of your products. This is done with a chiller or blast chiller, as soon as possible after production.
When you lower the temperature below 20°C, you prevent decay and bacteria from forming which degrades your product and damages the final shelf life.
Chilling prolongs shelf life

by giving bacteria less chance to grow.

With our 84-year long history comes experience,

know-how and understanding of the food processing industry like no other.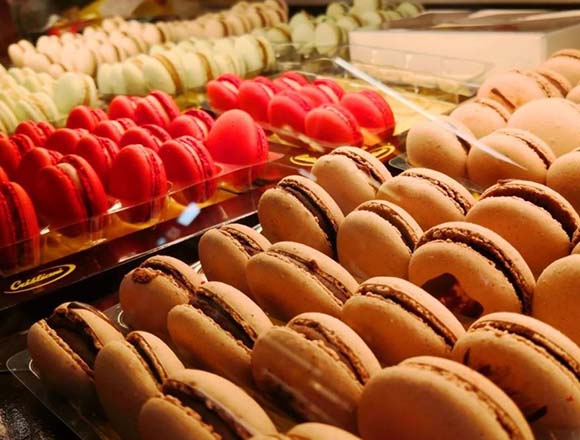 Maintain a high production speed
When baking or production is done, be sure to lower the temperature as soon as possible to prevent production delays. When the product is below 20°C you can handle it further for storage, logistics, or retail. This way, the products won't take up any valuable production space while cooling down slowly.
When you plan to place the produced products in a cold storage room, it's also important to use a blast chiller first. This way, you keep moisture out of the cold storage and prevent neighboring products in the cold storage from heating up.

"We were one of the first companies in Italy with a KOMA installation, and right from the start, we have obtained the desired results. We still use the blast chiller which we purchased in 1988."
Lorenzo Cristiani
Pasticceria Cristiani (Italy)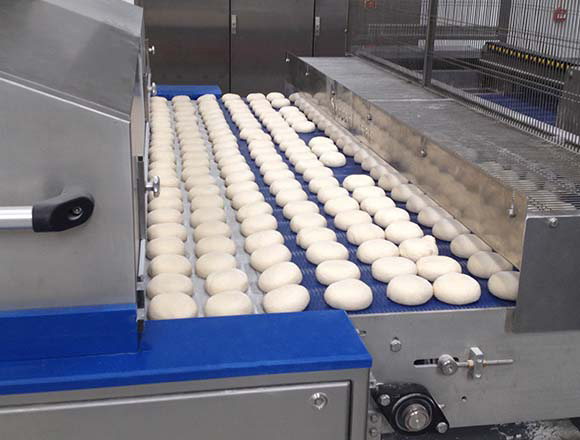 Our solutions specified
Add (blast) chilling to your production and gain multiple benefits. Discover what solution works best for you. Whether you have a single shop or an entire factory, we can tailor all solutions to your needs.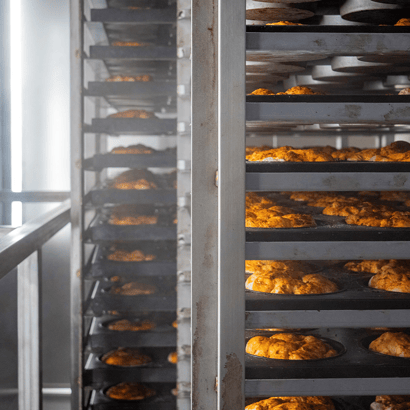 Trolley chiller
KPCF
Temperature range: -32°C / +15°C
Designed for: 1-2 trolleys
Capacity: >100 kg/h
A chiller and freezer combination designed for 2 trolleys. Ideal for cooling down prepared meals or blast freezing smaller batches of unpacked products.
More information? Talk to a specialist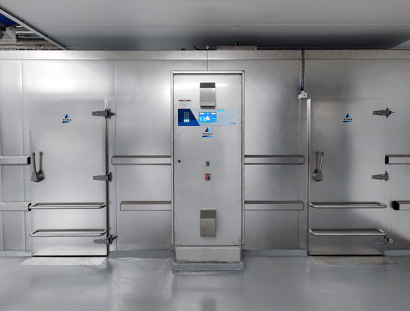 Blast chilling tunnels
IBC
Temperature range: -20°C / 10°C
Designed for: 2-10 trolleys
Capacity: >100 kg/h
Semi-industrial blast chilling installations designed for multiple trolleys handling outputs of several kg/h. A combination of hanging evaporator and air guiding sheets create the fastest possible cool down of your products. Ideal for cooling down large batches of dough pieces, pastries, vegetables, or other consumption goods. Execution in tunnel version possible.
More information? Talk to a specialist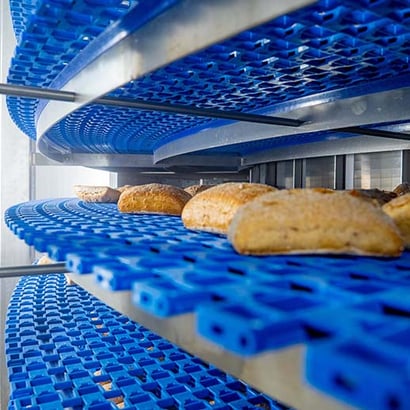 Belt solutions
KTR & KSP
Temperature range: -20°C / 10°C
Designed for: integration in automatic production lines
Capacity: >1000 kg/h
Both horizontal and spiral belt chillers are possible. These industrial belt solutions are perfectly integrable in an automatic production process handling thousands of kg per hour.
More information? Talk to a specialist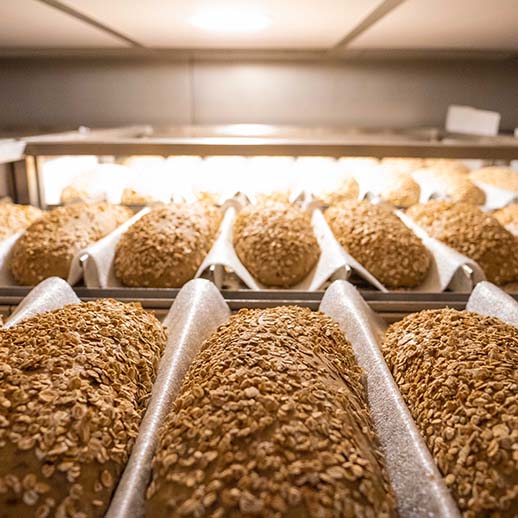 "The installations were technically complicated, but were delivered entirely according to plan. Everything was started up without any problems and has been very reliable to this day."
Louis van Gelder
Technical director Amarant Bakeries (The Netherlands)
Want to learn more?
Our industry specialists regularly share their knowledge on reaching consistent product quality levels, upscaling your production processes and the latest developments in the industry.
Discover the latest industry insights