CABINETS, CELLS & INDUSTRIAL




Cool storage
By implementing cool storage you ensure that your products retain their quality, freshness and nutritional values. While your products are directly available for sale or further processing.
Transport is cheaper,
when the products are cooled instead of frozen.
The shelf life will be extended,
by using cool storage technology.
Always stock available,
never disappoint your customer.
Less waste.
Save your unsold products and sell them another day.
Discover how KOMA's cool storage can help you be more efficient
Meet customer demand
Cool storage is used to store products for a short period. This is mainly used for products that are quickly resold.

Every storage problem is unique. Let us help you to create a cooling solution that fits your needs.
With our 84-year long history comes experience,

know-how and understanding of the food processing industry like no other.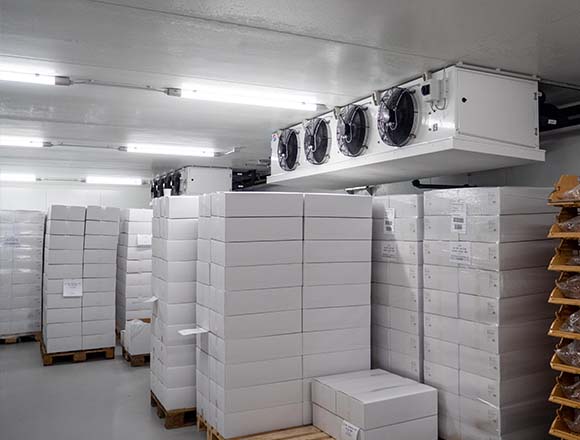 Increase product freshness
Cool storage makes it possible to extend product freshness by using refrigeration technology. By extending freshness, you can present products over a longer period.

"I'm very pleased with the results from the installation and would recommend KOMA to everyone that needs a cooling solution."
Yong Yew Mung
Chief Operation Officer, Vesta Baking Solutions (China)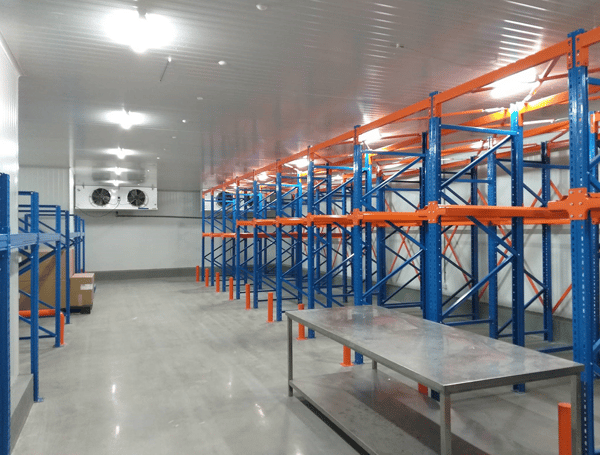 Optimal food storage
To maintain the taste and structure of your product, we can deliver and integrate custom-made storage into your production process.

To create the perfect storage circumstances, we look at the following key elements of storing:
The geographical location of your factory, f.i. what are the outside and inside temperatures?
Are there possibilities to expand in the future, can system components easily be upgraded or integrated?
How can we optimize your cool storage surface?
At KOMA, we strive to keep your product quality as high as possible during storage. We have many years of experience in different industries. With our knowledge of how to store your products, we can help you find the best solution.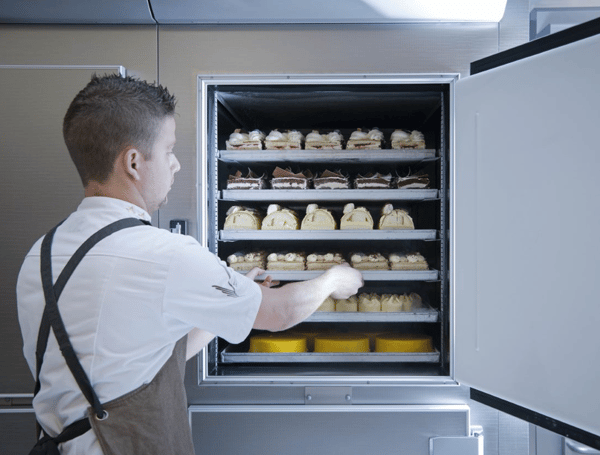 Our solutions specified
Discover what solution works best for you. Whether you have a single shop or an entire factory, we can tailor all solutions to your needs.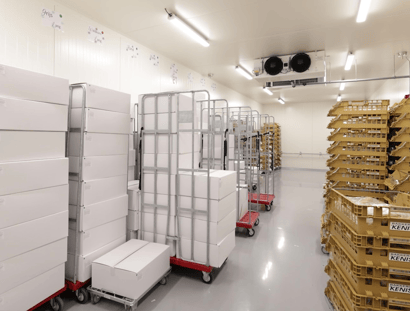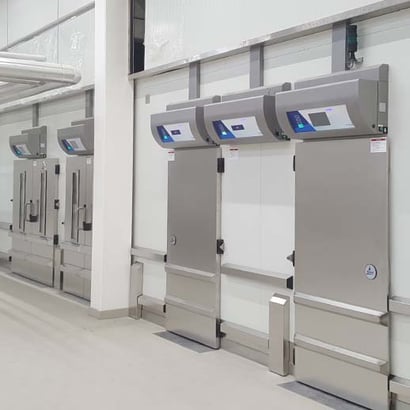 Coolbake
CB
Temperature range: +0°C / +10°C
Designed for: 2+ trolleys
Capacity: >100 kg

A cold storage room designed for baked bread. With this system, it is proven that both storage time and shelf life are increased by more than 400%. Humidity control as well as mold countering are all standard in this installation. Two versions available for unpacked and packed bread.
Discover how the Coolbake can help your sales, talk to a specialist
"I would recommend KOMA for the variety of technology they offer. From various cooling techniques and equipment for different parts of the process."
Joseph Kupchik
General Manager Alysse Food (Belgium)
Read the story
Want to learn more?
Our industry specialists regularly share their knowledge on reaching consistent product quality levels, upscaling your production processes and the latest developments in the industry.
Discover the latest industry insights