High-performance conditioning process for the best quality
The most optimal conditioning process for your products
Explore essential ways of conditioning your products to get a high-quality guarantee
The key elements of conditioning
Conditioning plays an essential part in realizing high-quality products. To keep the quality of your products at an all-time high, you need full control over the conditioning process. However, with many parameters that have a significant influence on this process, this is easier said than done.
At KOMA, we have years of experience operating in the bakery industry. Due to that experience, we understand the critical role conditioning has on the overall quality of your products and that you don't want to leave anything up to chance.
Our specialists have mastered the conditioning process and have used their knowledge and experience in designing systems that supports your process in the best way possible.
Get a full grip on your conditioning process
Learn about the four essential elements of a successful conditioning process that ensures high-quality products.
The right balance between climate, air circulation and relative humidity
During the conditioning process, the temperature is raised from -40°C to +40°C on average. Without full control over this process, ensuring consistent product quality levels is very difficult.
Consistent high quality of your end-products can only be guaranteed when the temperature control, air circulation, and relative humidity is consistent. Cold air can dehydrate your products in a matter of several minutes if it is not controlled.
By constantly measuring, controlling, and regulating these parameters, you will create a consistent and repetitive process. With help of our conditioning solutions, we can provide you with full control over these parameters so you can ensure a repeatable quality of the end-products.
KOMA was the first

to provide industrial bakeries with the right equipment to get full control over their conditioning process.

With our 84-year long history

comes experience, know-how and understanding of the bakery and food processing industry like no other.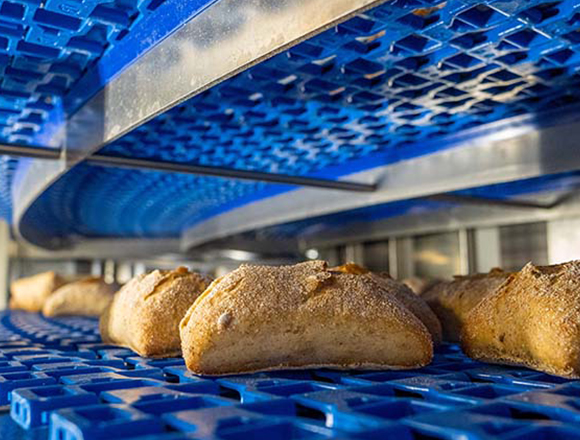 Put your product at the center
"One size fits all" does not apply when reaching for the most optimum conditioning process. The secret to achieving the highest product quality lies in tailoring your conditioning process to your type of product and production conditions.
What type of product and what kind of dough is it? How is the product packed? How many products should ideally be baked at the same time? All these questions should be answered to find a conditioning process that fits your production process instead of the other way around.
At KOMA, we never deliver the exact same conditioning solution twice. Our process is centered around getting to know your product and production process first, before designing a solution that fits your requirements perfectly.

"I am certain that in KOMA I have found a partner who is not only by one's side during planning and construction, but who has also contributed with many small ideas and solutions to a well-rounded solution."
Berthold Brinkert
Owner M+B Backwaren (Germany)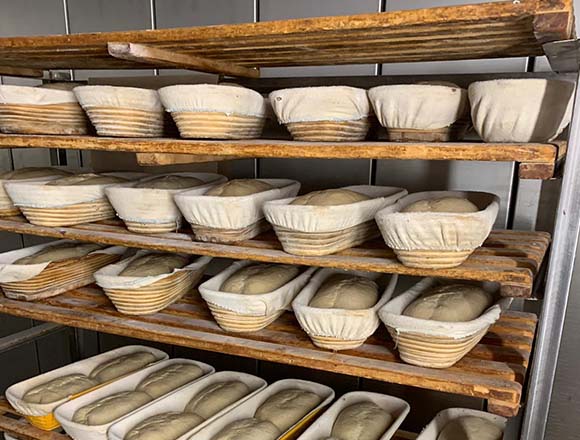 Make use of our knowledge and experience
For a conditioning solution to be successful, it has to perfectly align with your type of product, your production conditions, and your wishes. Due to our years of experience in the baking industry, we know how to translate your wishes to a conditioning system that matches your goals and which helps you to ensure consistently high product quality levels.
To get there, we go through a full product development cycle — together. From collecting your wishes and requirements to implementing the system & monitoring the output — we will not leave until you have fully mastered the system and are satisfied with the output.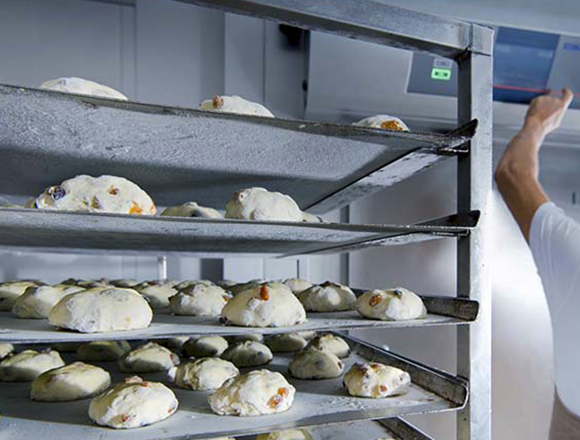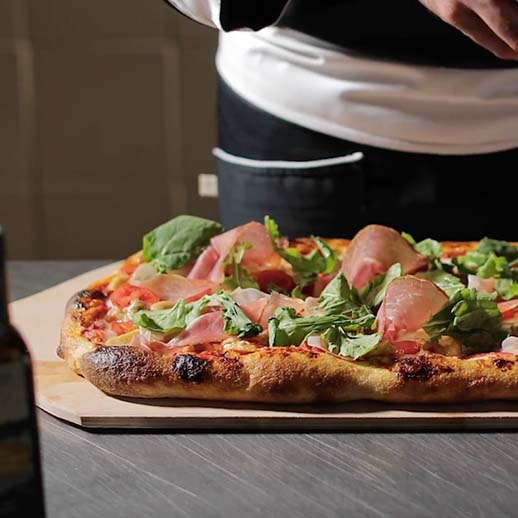 "KOMA has successfully satisfied all our requests, the advantage they have is that they take charge of communicating and solving problems with all the (existing) suppliers of the plant"
Corrado & Marco Menchetti
Owners Menchetti Panificio (Italy)
Read more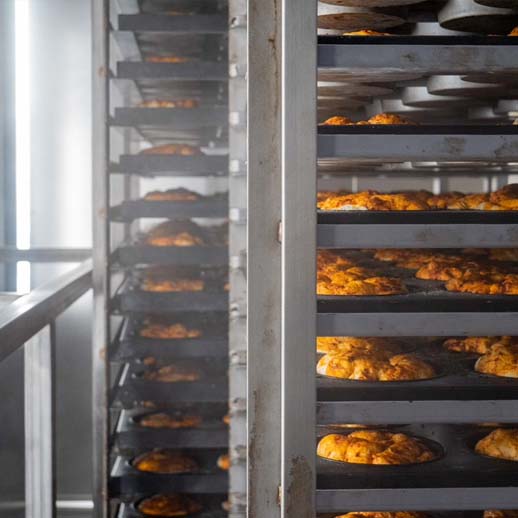 "KOMA had a good cooperation with other parties and suppliers, and together we always gave priority to quality in our decisions."
Louis van Gelder
Technical director Amarant Bakeries (The Netherlands)
High-performance conditioning solutions, tailored to your needs
To ensure high-quality products, your conditioning process should be tailored to your specific product and production process. At KOMA, we understand what it takes to deliver consistent quality levels and create high-performance solutions that support you in reaching these goals.
Want to learn more?
Our industry specialists regularly share their knowledge on reaching consistent product quality levels, upscaling your production processes, and the latest developments in the industry.
Discover the latest industry insights