CABINETS, CELLS & INDUSTRIAL





Frozen storage
By implementing Frozen storage you ensure that your products retain their quality, freshness and nutritional values.
Benefits of Frozen storage
Seasonal products,
all year round. And for the best price possible.
The shelf life will be extended,
by using frozen storage technology.
Always stock available,
never disappoint your customer.
No waste.
Save your unsold products and sell them another day.
Discover how KOMA's frozen storage can help you being more efficient
Longer production runs
Produce the same product for a longer period. This way you can always respond and deliver to unexpected high demand.

Every storage problem is unique. Let us help you to create a storage solution that fits your needs.
KOMA creates custom made solutions,

we adapt our approach to your specific needs to present the highest quality endproducts.

With our 84-year long history comes experience,

know-how and understanding of the food processing industry like no other.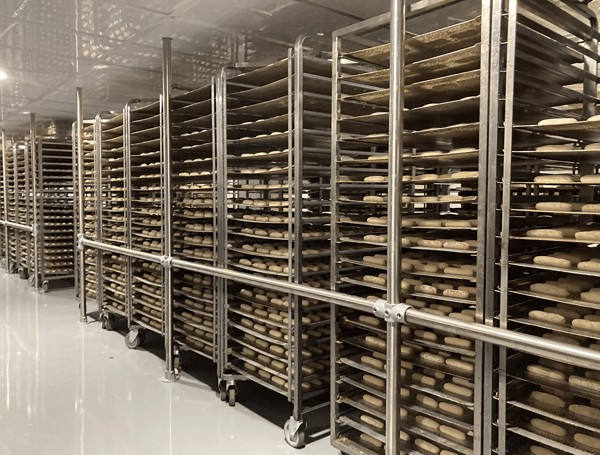 Avoidence of night work
Longer production runs result in a higher variety, produced efficiently during the daytime.

"We completely reached all desired results regarding energy efficiency. We even exceeded KOMA's forecasts and our expectations."
Sascha Kieninger
Managing Director Wasgau Baeckerei (Germany)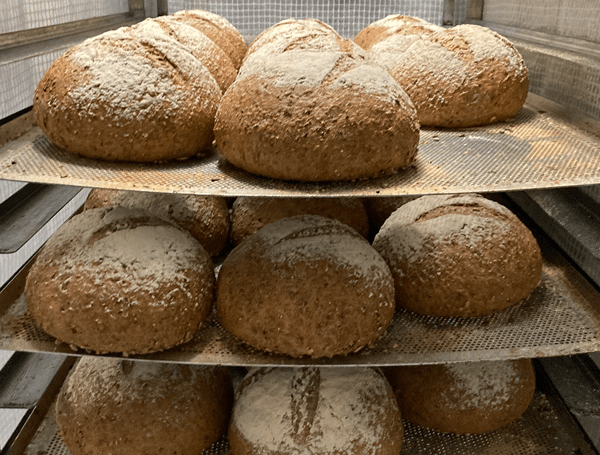 Optimal food storage
To maintain the taste and structure of your product, storage is custom made integrated into your production process.

To create the perfect storage circumstances, we look at the following key elements of storing:
The geographical location of your factory, for instance; what are the outside and inside temperatures?
Are there possibilities to expand in the future, can system components easily be upgraded or integrated?
How can we optimize your frozen storage surface?


At KOMA, we strive to keep your product quality as high as possible during storage. We have many years of experience in different industries. With our knowledge of how to store your products, we can help you to find the best solution.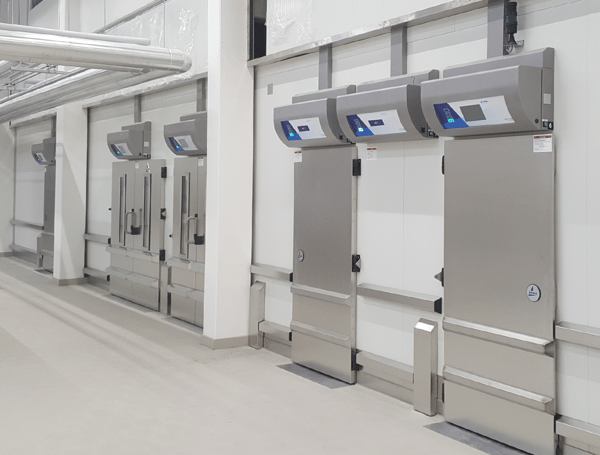 Our solutions specified
Discover what solution works best for you. Whether you have a single shop or an entire factory, we can tailor all solutions to your needs.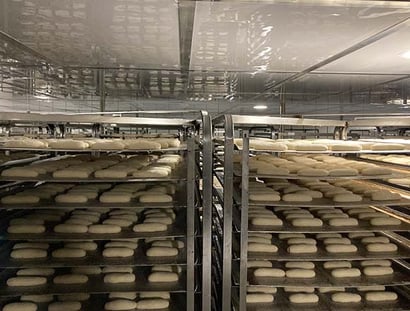 Storage freezer
UVD, RDV & UVR
Temperature range: -28°C / -18°C
Designed for: 2+ trolleys
Capacity: >100 kg
The KOMA storage freezers are designed for unpacked and packed products. Depending on your requirements, lowered ceilings and pressure walls will guide the air so that unpacked products can be stored up until 14 days.
Discover the right solution for your situation, talk to a specialst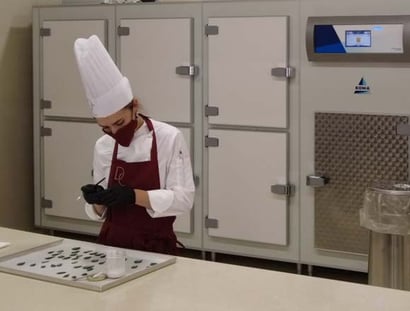 Blast freezing & storage cabinet
H and HN
Temperature range: -38°C / -18°C
Designed for: trays
Capacity: 35 kg/h
A KOMA best seller! The H-cabinet is a blast freezing and frozen storage combination cabinet. Blast freeze at -38°C and immediately store at -18°C using up to 10 storage compartments. Suitable for 600x800 and 600x400 trays. The H-cabinet has been trusted by professionals for over 70 years!
Discover the possibilities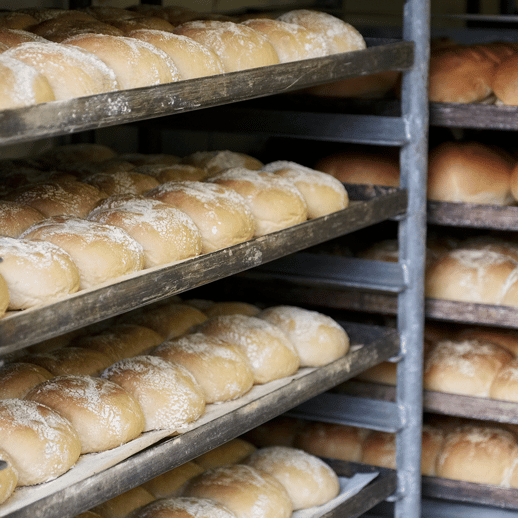 "Developing, producing, installing and maintaining cooling, freezing and conditioning systems since 1938."
Yong Yew Mung
Chief Operation Officer, Vesta Baking Solutions (China)
Want to learn more?
Our industry specialists regularly share their knowledge on reaching consistent product quality levels, upscaling your production processes and the latest developments in the industry.
Discover the latest industry insights